| | | | |
| --- | --- | --- | --- |
| Ghana Play host to regional conference on EITI | | | |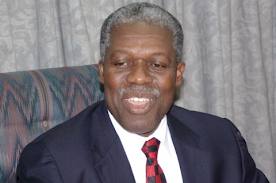 Accra, Sept. 27. GNA – Vice-President Kwesi Amissah- Arthur on Thursday said Ghana has instituted various measures to strengthen its public financial management systems as a way of finding long term solutions to the problem of weak institutional capacities and government ineffectiveness.
In an address read on his behalf at the opening of a two-day regional conference on Extractive Industries Transparency Initiative (EITI), Mr Amissah-Arthur said the implementation of appropriate initiatives such as reforming the national budgeting processes, implementing fiscal decentralisation regime and sanitising the national payroll systems, among other initiatives and objectives, were adopted to help in addressing obstacles militating against institutional and government effectiveness.   
Read more...
| | | | |
| --- | --- | --- | --- |
| 2015 Mining Sector Report for Download | | | |

The GHEITI 2015 Mining Sector Report is available for download. Click [HERE]

| | | | |
| --- | --- | --- | --- |
| Press Release - Ghana launches 2015 EITI Reports | | | |

Accra, May 15, 2018

The Multi-Stakeholder Group (MSG) of the Ghana Extractive Industries Transparency Initiative (GHEITI) has produced and will formally launch the country's 2015 mining, oil and gas EITI audit reports, published on April 30th, 2018.  The MSG is a tripartite body made up of Government, Industry and Civil Society that has the responsibility of steering the affairs of GHEITI.  The mining report brings to twelve (12th), the total number published since Ghana acceded to the initiative in 2003. For oil and gas, the 2015 report is the fifth (5th) since the initiative was extended to cover the sector. The production of the 2016 reports for the mining and oil/gas sectors have also been initiated and expected to be completed in July, 2018.

Read more...

| | | | |
| --- | --- | --- | --- |
| COMMITTEE TO OVERSEE ALLOCATION OF OIL BLOCKS INAUGURATED | | | |

The Ministry of Energy has inaugurated a committee to oversee the allocation of oil blocks to local and international companies through proper evaluation and negotiation. The committee is made up of 23 members, drawn from the Ministry of 'energy, Ghana National Petroleum Corporation (GNPC), Environmental Protection Agency (EPA), Ghana Revenue Authority (GRA), Ministry of Finance, Attorney-General's Department, Petroleum Commission and the Ghana Maritime Authority.

Read more...

| | | | |
| --- | --- | --- | --- |
| 2015 Oil & Gas Report for Download | | | |

Oil & Gas Sector Report for 2015 Uploaded. Click here to download. Other reports varying formats are available from the Publications section. Please click [HERE]
<<

Start

<

Prev

1

2 3 4 5 6 7 8 9 10 Next > End >>


Page 1 of 29